Are you interested in using Microsoft Agent?
Microsoft Agent is an animation created by Microsoft Corporation for Microsoft Windows. It allows users to animate Microsoft Agent characters. Animated characters use text-to-speech robotic voices, show speech balloons, move anywhere on the screen, and other things. Microsoft Agent also supports speech tags such as whisper, monotone, emphasis, and normal. And two context tags, address and email. Words that are not pronounced correctly can be fixed using a speech map tag.
I like using Microsoft Agent. It is very fun and entertaining for animation. For script editing, I use MASH and Vox Proxy. These presentations can be tutorials, stories, introductions, songs, and other concepts.
My favorite animated characters are Merlin, Genie, Peedy, Robby, James, and Paul. I also like Clippy but he annoyed people by asking if they would like help for writing a letter. Too bad Microsoft Agent was discontinued by Microsoft. I made a tutorial about how to fix Microsoft Agent on Windows Vista, 7 and later.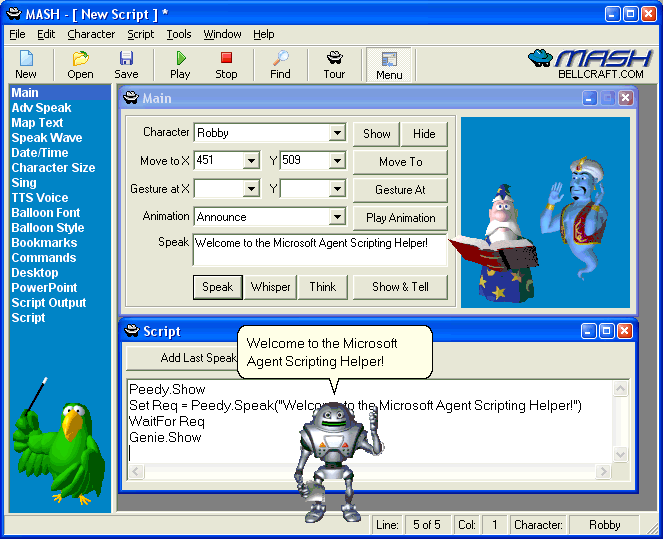 Vasja Stojkovic